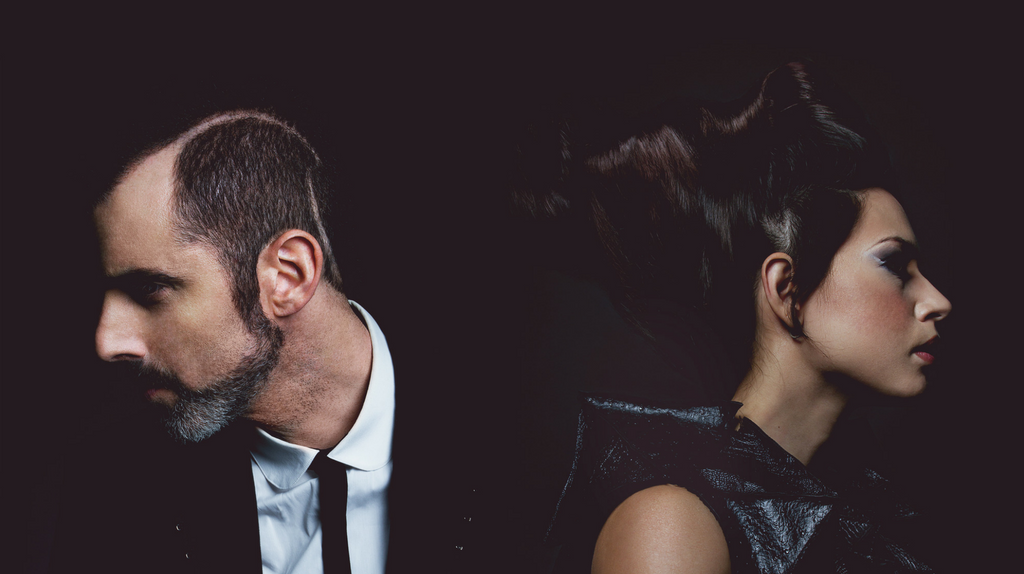 Elsiane was formed in the year 2000, when singer/musician/composer Elsieanne Caplette met drummer Stephane Sotto in his hometown of Montreal. Their instant rapport belied musical and cultural backgrounds which couldn't have been more different: Sotto, a gifted drummer, was self-taught and instinctive, where Caplette's multi-instrumentalism and extraordinary keening voice emerged from a classical training in Lima, Peru. Yet for all their divergent experience, the pair's shared sensibility was undeniable, with common influences passing through jazz, rock, electronic and world music, with an intriguing nod to the Trip Hop of Massive Attack, Portishead and Tricky—influences which, while pleasingly evident in the ethereal beauty of the music they continue to make together, would be constituted in an entirely unique way.
A debut album, the bewitching Hybrid, was released in 2007 to great acclaim abroad and in their homeland, where they toured with Delerium and Beast in the US and stormed festivals including the Montreal International Jazz Festival, the Toronto International Film Festival, Osheaga and M for Montreal. A devoted live following began to form, drawn to the shadow-filled dreamscapes of songs like "Vaporous," "Across the Stream" and "Final Escape"; to the arresting visuals and the hypnotic intensity of Elsieanne Caplette's voice and stage presence. High-profile collaborations with Olivier Dufour on the soundtrack for Quebec City's 400th Anniversary celebrations; with the German electronic maestros Booka Shade and the Montreal-based Cirque du Soleil cemented Elsiane's reputation as one of North America's most exciting emerging acts.
In 2012 Caplette and Sotto followed Hybrid with a self-produced second album, Mechanics of Emotion, which further galvanized both their sound and following, while introducing a new sense of light and shade, of effortless depth, to their already evocative oeuvre. Ecstatically received live shows followed in places as far afield as Russia and Mexico (where passion for Elsiane's music is especially strong), interspersed with further painstaking, questing studio work.
In early 2017, that studio work will see light in the form of their most ambitious and eagerly awaited works to date: a third album, Death of the Artist.